Ambassador
/amˈbasədə/
an accredited diplomat sent by a state as its permanent representative in a foreign country.
The definition is a representative in a foreign country... are we to be representatives of our real home?
"For this world is not our home; we are looking forward to our everlasting home in heaven."
Hebrews 13:14 (TLB)
"Now then we are ambassadors for Christ, as though God did beseech you by us: we pray you in Christ's stead, be ye reconciled to God."
2 Corinthians 5:20
"Seventh-day Adventists have been chosen by God as a peculiar people, separate from the world. By the great cleaver of truth He has cut them out from the quarry of the world and brought them into connection with Himself. He has made them His representatives and has called them to be ambassadors for Him in the last work of salvation. The greatest wealth of truth ever entrusted to mortals, the most solemn and fearful warnings ever sent by God to man, have been committed to them to be given to the world..."
Testimonies for the Church, vol. 7 (7T 138.2)
Lights of the world
We are called to be the light of the world.
"Ye are the light of the world. A city that is set on an hill cannot be hid. Neither do men light a candle, and put it under a bushel, but on a candlestick; and it giveth light unto all that are in the house. Let your light so shine before men, that they may see your good works, and glorify your Father which is in heaven."
Matthew 5:14-16
"God expects those who bear the name of Christ to represent Him... They are to be a sanctified, purified, holy people, communicating light to all with whom they come in contact..."
Maranatha (Mar 112.2)
God chose Israel to reveal His character to men. He desired them to be as wells of salvation in the world. To them were committed the oracles of heaven, the revelation of God's will. In the early days of Israel the nations of the world, through corrupt practices, had lost the knowledge of God. They had once known Him; but because "they glorified Him not as God, neither were thankful; but became vain in their imaginations, ... their foolish heart was darkened." Romans 1:21. Yet in His mercy God did not blot them out of existence. He purposed to give them an opportunity of again becoming acquainted with Him through His chosen people. Through the teachings of the sacrificial service, Christ was to be uplifted before all nations, and all who would look to Him should live. Christ was the foundation of the Jewish economy. The whole system of types and symbols was a compacted prophecy of the gospel, a presentation in which were bound up the promises of redemption.
But the people of Israel lost sight of their high privileges as God's representatives. They forgot God and failed to fulfill their holy mission. The blessings they received brought no blessing to the world. All their advantages they appropriated for their own glorification. They shut themselves away from the world in order to escape temptation. The restrictions that God had placed upon their association with idolaters as a means of preventing them from conforming to the practices of the heathen, they used to build up a wall of separation between themselves and all other nations. They robbed God of the service He required of them, and they robbed their fellow men of religious guidance and a holy example.
Priests and rulers became fixed in a rut of ceremonialism. They were satisfied with a legal religion, and it was impossible for them to give to others the living truths of heaven. They thought their own righteousness all-sufficient, and did not desire that a new element should be brought into their religion. The good will of God to men they did not accept as something apart from themselves, but connected it with their own merit because of their good works. The faith that works by love and purifies the soul could find no place for union with the religion of the Pharisees, made up of ceremonies and the injunctions of men.
"I had planted thee a noble vine, wholly a right seed: how then art thou turned into the degenerate plant of a strange vine unto Me?"
Jeremiah 2:21
"Israel is an empty vine, he bringeth forth fruit unto himself."
Hosea 10:1
"And now, O inhabitants of Jerusalem, and men of Judah, judge, I pray you, betwixt Me and My vineyard. What could have been done more to My vineyard, that I have not done in it? wherefore, when I looked that it should bring forth grapes, brought it forth wild grapes? And now go to; I will tell you what I will do to My vineyard: I will take away the hedge thereof, and it shall be eaten up; and break down the wall thereof, and it shall be trodden down: and I will lay it waste: it shall not be pruned, nor digged; but there shall come up briers and thorns: I will also command the clouds that they rain no rain upon it. For the vineyard of the Lord of hosts is the house of Israel, and the men of Judah His pleasant plant: and He looked for judgment, but behold oppression; for righteousness, but behold a cry."
Isaiah 5:3-7
"The diseased have ye not strengthened, neither have ye healed that which was sick, neither have ye bound up that which was broken, neither have ye brought again that which was driven away, neither have ye sought that which was lost; but with force and with cruelty have ye ruled them."
Ezekiel 34:4
The Jewish leaders thought themselves too wise to need instruction, too righteous to need salvation, too highly honored to need the honor that comes from Christ. The Saviour turned from them to entrust to others the privileges they had abused and the work they had slighted. God's glory must be revealed, His word established. Christ's kingdom must be set up in the world. The salvation of God must be made known in the cities of the wilderness; and the disciples were called to do the work that the Jewish leaders had failed to do.
Acts of the Apostles (AA 14.1 - 16.1)
Representatives of

Christ
"God sends you into the world as His representative. In every act of life you are to make manifest the name of God. This petition calls upon you to possess His character. You cannot hallow His name, you cannot represent Him to the world, unless in life and character you represent the very life and character of God. This you can do only through the acceptance of the grace and righteousness of Christ."
Thoughts from the Mount of Blessing, p107
God's servants are to be representatives of God's image
"Be ye therefore followers of God, as dear children; And walk in love, as Christ also hath loved us."
Ephesians 5:1-2
We are to demonstrate here on earth to the world who God is...
"The world is watching to see what fruit is borne by professed Christians. It has a right to look for self-denial and self-sacrifice from those who believe advanced truth. It is watching, ready to criticize with keenness and severity our words and acts. Every one who acts a part in the work of God is weighed in the scales of human discernment. Impressions favorable or unfavorable to Bible religion are constantly being made on the minds of all with whom we have to do. And God and the angels are watching."
Recreation (PH145)
"It is because men take upon themselves the name of Christ, while in life they deny His character, that Christianity has so little power in the world. The name of the Lord is blasphemed because of these things."
Thoughts from the Mount of Blessing (MB 149.2)
"I like your Christ,
but not your Christianity"
Mahatma Gandhi
Are we correctly representing

Christ

?
If we call ourselves "Christians" but then do not demonstrate any of the traits of Christ are taking the name of God in vain and giving those who do not know God a false impression of who He really is?
"Wherefore by their fruits ye shall know them."
Matthew 7:20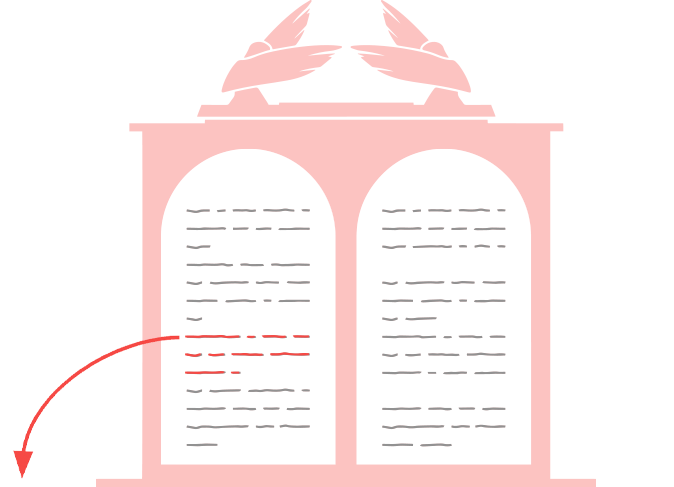 "Thou shalt not take the name of the Lord thy God in vain."
Exodus 20:7
"The church of God is to shine as a light to the world, but Jesus is the illuminator, and He is represented as moving among His people. No one shines by his own light. The Lord God almighty and the Lamb are the lights thereof. The message given us by A. T. Jones, and E. J. Waggoner is the message of God to the Laodicean church, and woe be unto anyone who professes to believe the truth and yet does not reflect to others the God-given rays..."
The Ellen G. White 1888 Materials (1888 1052.2)
Actions speak louder than words
"God desires His people to show by their lives the advantage of Christianity over worldliness; to show that they are working on a high, holy plane. He longs to see them showing that the truth they have received has made them children of the heavenly King. He longs to make them channels through which He can pour His boundless love and mercy."
Recreation (PH145)
"The Spirit of the Almighty is moving upon men's hearts, and those who respond to its influence become witnesses for God and His truth. In many places consecrated men and women may be seen communicating to others the light that has made plain to them the way of salvation through Christ. And as they continue to let their light shine, as did those who were baptized with the Spirit on the Day of Pentecost, they receive more and still more of the Spirit's power. Thus the earth is to be lightened with the glory of God."
Acts of Apostles (AA 53.2)
"The last rays of merciful light, the last message of mercy to be given to the world, is a revelation of His character of love. The children of God are to manifest His glory. In their own life and character they are to reveal what the grace of God has done for them."
Christ's Object Lessons (COL 415.5)
"When a discourse is given, precious seed is sown. But if personal effort is not made to cultivate the soil, the seed does not take root. Unless the heart is softened and subdued by the Spirit of God, much of the discourse is lost. Observe those in the congregation who seem to be interested, and speak to them after the service. A few words spoken in private will often do more good than the whole discourse has done. Inquire how the subjects presented appear to the hearers, whether the matter is clear to their minds. By kindness and courtesy show that you have a real interest in them and a care for their souls." Testimonies for the Church 6:68 (1900)
"In Christlike sympathy the minister should come close to men individually, and seek to awaken their interest in the great things of eternal life. Their hearts may be as hard as the beaten highway, and apparently it may be a useless effort to present the Saviour to them; but while logic may fail to move, and argument be powerless to convince, the love of Christ, revealed in personal ministry, may soften the stony heart, so that the seed of truth can take root." Gospel Workers, 185 (1915)
"The cities are to be worked, not merely preached to; there must be house-to-house labor. After the warning has been given, after the truth has been presented from the Scriptures, many souls will be convicted." The Review and Herald, October 14, 1902
"If one half of the sermonizing were done, and double the amount of personal labor given to souls in their homes and in the congregations, a result would be seen that would be surprising." Manuscript 139, 1897
"Just before us is the closing struggle of the great controversy… satan is to work to misrepresent the character of God… If there was ever a people in need of constantly increasing light from heaven, it is the people that, in this time of peril, God has called to be the depositaries of His holy law and to vindicate His character before the world. Those to whom has been committed a trust so sacred must be spiritualized, elevated, vitalized, by the truths they profess to believe." Counsels for the Church (CCh 345.6)
"The strongest argument in favor of the gospel is a loving and lovable Christian."
EG White (MH 470.1)
Jesus, please awaken us to our role to play,
Let us realize that we have a message to relay,
not only with words but with our actions, we pray.